Voz Media is a premium voiceover agency.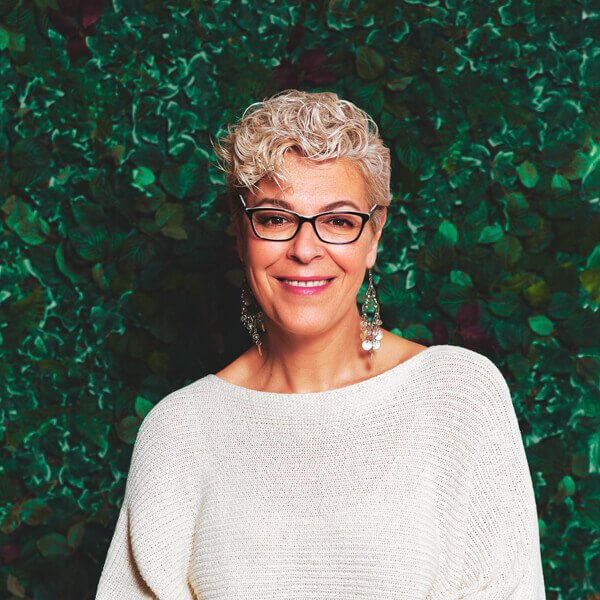 Conxi Barba - CEO Voz Media
A LITTLE MORE ABOUT ME...
I am founder and CEO of Voz Media. I was born and raised in Andorra, although I have played my career as a voice over and agent in Cataluña (Lleida and Tarragona), on several radio stations in early days, and then as an online freelance.
I am passionate about the voice world and more after hearing over 20,000 demos of speakers and voice overs from all over the world along the past 11 years.
When I am not working you will find me walking along the beach or talking (how strange) with my friends about how to change the world.
At the moment, my obsession is to give my best in Voz Media, so I have a valuable collaborator: Josefina Cózar, a woman with charisma, inspirational and involved, who will help you in all your projects.
Josefina Cózar - Sales Manager Voz Media
A LITTLE MORE ABOUT ME...
I wanted to be a veterinarian but my passion about music and technology took me to the broadcasting world. I graduated in Audiovisual Communication and started working in several media, but due to my entrepreneurial interest I built my own home studio to start different projects.
The day Conxi Barba proposed me to collaborate with her, I couldn't believe it! Conxi is pioneer and a reference in online voice overs, a fighter and innovative woman whose value is quality, taking care of each project in detail and pampering her greatest assets: voice overs.
As Sales Manager in Voz Media, my commitment is to collaborate with companies that, like us, seek excellence and human values.
YOU PROVIDE THE PROJECT, WE PROVIDE THE VOICE.
Send us an e-mail explaining a little about your project; the type and number of voices you need, and the length of the recording or number of words. We will get in touch with you as soon as possible with a proposal featuring the voices that are best suited to your needs at no extra cost.
Now all that's left is to get down to work!
THE KEY TO SUCCESS IS NOT TO BE FOUND IN THE QUANTITY; BUT RATHER, IN THE QUALITY.
That's why, above everything else, we always emphasise the quality of our voiceovers and the first-rate deliveries of our voiceover artists.
We'll provide the voice that you need for your project. You'll have voiceover artists and premium native voiceover artists from all over the world available to you.
They are top-quality professionals that have great expertise in:
Would you like to learn about our projects?
Tell us more about your project.